WELCOME TO
HAPKIDO FIGHTING ARTS
The Art of Self Defense and Coordinated Power
Hapkido: is the art of coordinated power; an electric art that encompasses Striking-Kicking-Blocking-Throwing-Pressure Points-Joint Locks-Immobilization-Weapons-Takedowns-Rolls-Falls and most of all Awareness. Hapkido focuses on what happens "in the street" and is therefore not a competitive art.
· Self Defense
· Self Confidence through Self Discipline
· Learn techniques that allows anyone of any size to turn an attacker's force back onto the attacker
Hapkido Philosophy:
HAP:" harmony" or "coming together" or "coordinating"
KI: "universal life force" or "energy"
DO: "the way" or "path" or "method"
Thus, the name Hapkido is felt to symbolize the idea of "becoming at one with the universe or harmonizing mind, body, and spirit with nature"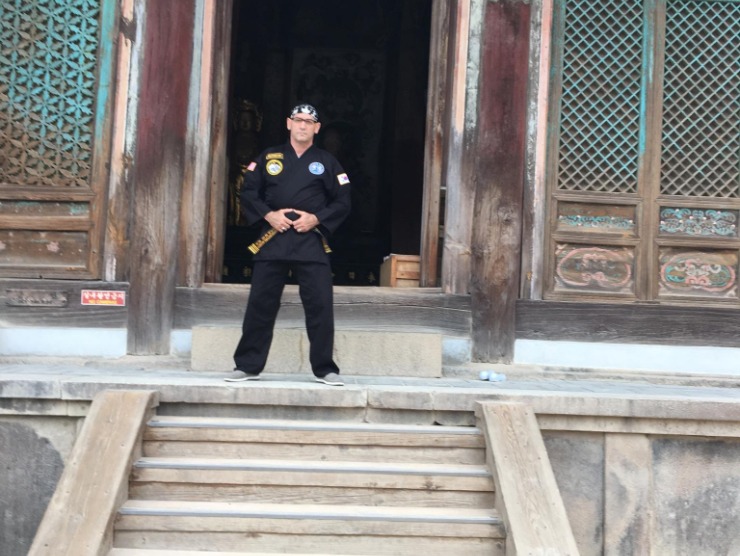 MISSION ONE
Honoring over 2000 years of Traditional Hapkido Martial Arts - Honor, Humility, Family, Respect, and Tradition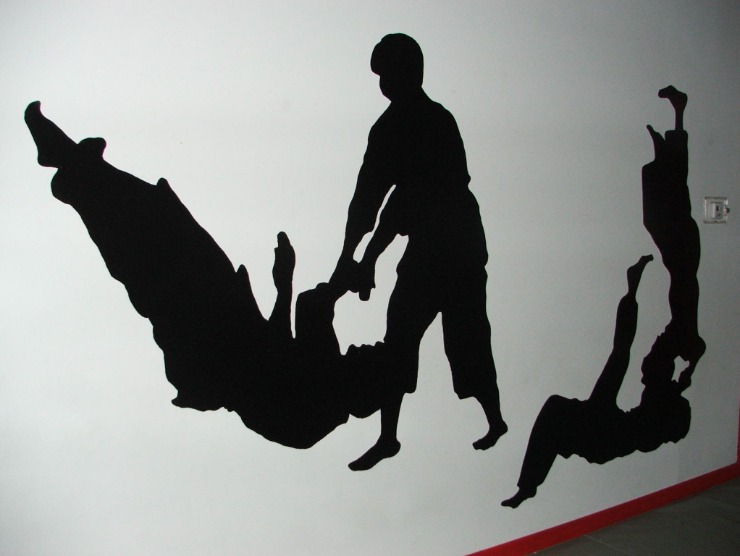 MISSION TWO
To build a strong body and mind. To defend yourself and your family.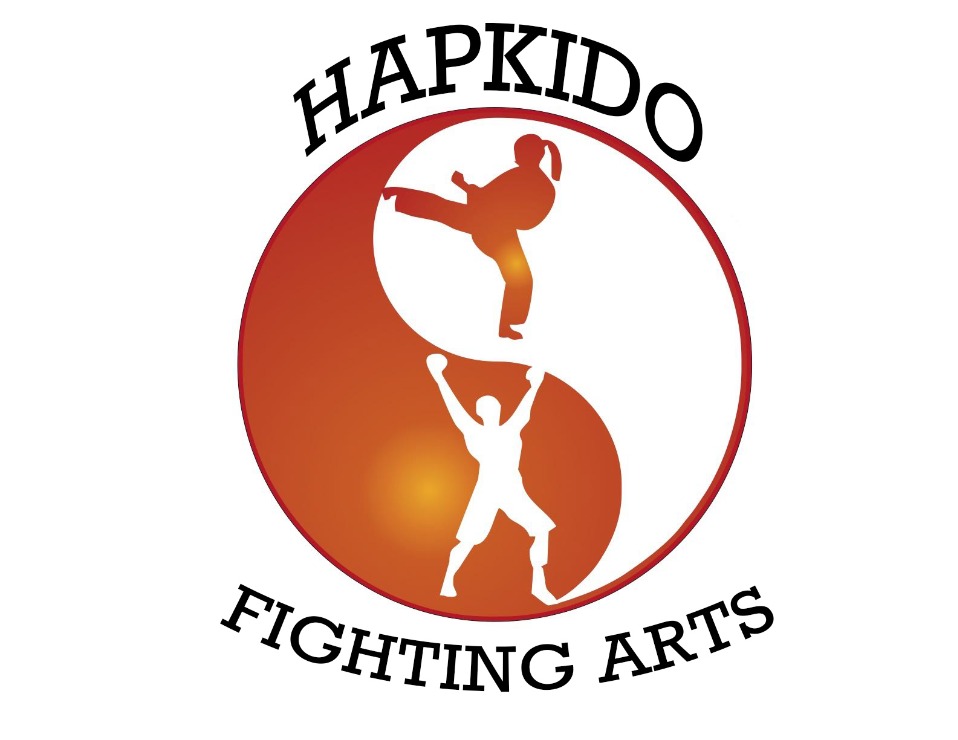 MISSION THREE
To Study and Master the Art of Self Defense - Hapkido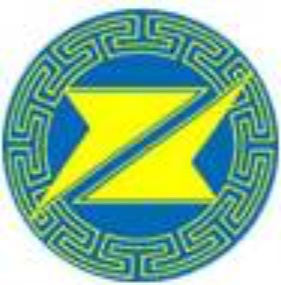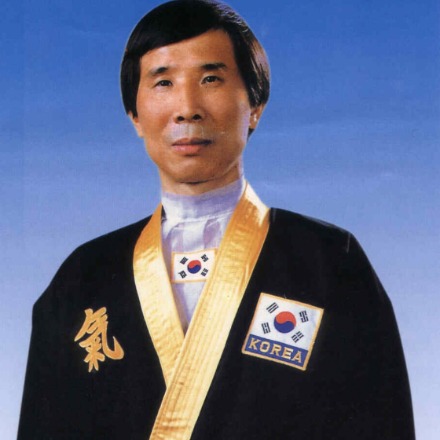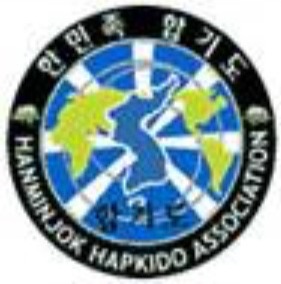 Supreme Grand Master In Sun Seo
We are active members of the
Hanminjok Hapkido Association
under 10th Dan In Sun Seo. has been involved in martial arts since the 1950′s and is currently one of the most respected Korean martial artist and a true pioneer representing the first generation of Korean martial artists:
1958 – Receives 1st Dan in Hapkido(From Teacher Choi Yong Sul)
1961 – 3rd Dan in Hapkido

1965 – Korea Kuk Sool Won Instructor

1966 – Korea Kuk Sool Won's Pusan Area Master

1967 – Korea Kido Association Representative

1968 – First in Korea to demonstrate with "Jin Gum"("real" or "actual" sword)

1969 – Korea Kuk Sool Won Chiefmaster

1970 – Appointed Pusan Central Police Force's Martial Arts Instructor (First in Korea to be appointed such)

1974 – First Martial Artist to appear and demonstrate on Korean TV show "Moe Ki Da Hang Jin"(Talent Show)

1974-Present – Hosted two Martial Arts Championship-Exhibitions each year. GM has held the most martial arts events in Korea.

1975 – First Martial Artist on KBS TV "Bi Mir Ea Moon"(Secret Door)

1976 – First Martial Artist on TBC TV "Game Show"

1977 – Selected as the Martial Arts Director/Participant for Government funded Documentary on Korean Martial Arts "Ho Kuk Moo Yea"(Fifty

of GM's students also appeared on the documentary).

1978 – Selected to head a Martial Arts Team to represent Korea at the 75th Anniversary of Korean Immigration to Hawaii. First ever to be

appointed martial arts team leader in an official government sponsored trip.

1978 – Appointed as Martial Arts Instructor for CIC (Korea's equivalent of CIA)

1978 – Published the official textbook for Korea Kuk Sool Won

1983 – Elected President of Korea Kido Association (first martial artist to serve as president) and has been serving for the longest duration in

history.

1983 – Published the 2nd Edition of Kuk Sool Textbook

1984-2001 – Korea President's Secret Service Agency's Testing Committee Head

1986 – Published the 3rd Edition of Kuk Sool Textbook

1986 – Established Kido HQ in USA

1989 – Published the 4th Edition of Kuk Sool Textbook

1990 – World Kido Federation established in Fremont, CA

1992 – Published the 5th Edition of Kuk Sool Textbook

1996 – Published the 6th Edition of Kuk Sool Textbook

1998 – Published the 1st Edition of Kido Textbook/Album

1983-2002 – President Chairman of Korea Kido Association

1990-Present – GM has given over 200 martial arts seminars throughout the world and has received numerous commendations and awards

from different cities he has visited.

2003 – Founded Han Min Jok Hapkido Association receives Korean government recognition for the new organization

As of present time, Grandmaster In Sun Seo has certified 270,000 Black Belts and he serves as President/Chairman of World Kido Federation, Han Min Jok Hapkido Association and Korea Kuk Sool Association. GM Seo continues to travel the world to teach and share his martial arts knowledge and skills.

Senior Grand Master Billy Burchett
9th Dan (kwanjangnim) for over 50 years he has provided training to military personnel, police, firefighters, federal government, the average person and disadvantaged children. Retired to Florida from the high paced life of the business world, he teaches Hapkido because it is in his soul. Ask any student; GM provides workouts and learning experience like no other. Billy Lee Bruchett came from the streets of Chicago. It was a childhood and life that has kept him humble, even today. He is a member of the Hanminjok Hapkido Association under Grandmaster In Sun Seo. He is also the Southeast Director of Operations under this federation. He runs a very successful Hapkido school with a wonderful children's program as well as an impressive adult program working with many students that have earned their black belts and have been training for over 20 years.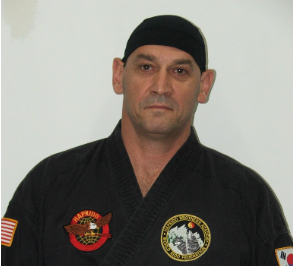 School Owner & Senior Instructor Jim Crim
As a 7th Dan Jim has been involved in Fighting Arts for over 4 decades. Through most of his life he has been involved in Boxing, he has spent many of his years training in multiple disciplines of Martial Arts. Master Jim opened his first school in Clermont, FL in 2013. The school was both a Martial Arts and Boxing Emporium for 4 1/2 years with an association with USA Boxing and the World Kido Federation. About 16 years ago Jim met Grand Master Billy Burchett, fell in love with Hapkido and it has become his passion. He has been training and studying Hapkido every day since. In 2019, Master Jim opened a new school in Indialantic, FL. A big reason for his new school is to train even more and pass on the skill and traditions of Hapkido. Martial Arts experience:
- 7th Dan Hapkido - World Kido Federation
- Senior Instructor Hapkido - World Kido
Federation
- Taekwondo
- Shaolin Kung Fu
- Chuck Norris Karate
- USA Boxing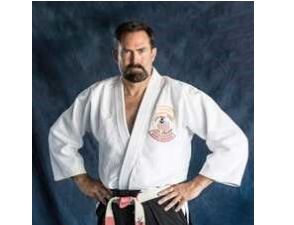 Senior Instructor John Newton
Over the past 5 decades, John has attended more than 50 training clinics and events, including four times at The World's Greatest Training Camp. John has hosted more than a dozen national jujitsu and self-defense training events. John has been practicing Judo since the age of 7 and holds the level of Shichidan (7th Dan). He also has a long history of learning and teaching Japanese Jujitsu, holding high ranks in the following organizations and federations: *Shichidan (7th Dan) in Jujitsu, United States Ju-Jitsu Federation – a life member in both Jujitsu and Judo, *Godan (5th Dan) Dai Yoshin Ryu Aiki-Jujut, * Shichidan (7th Dan) in JUKO-RYU AIKI INYO JUJUTSU, *Hachidan (8th Dan) World Ju-Jitsu / Aiki-Bujutsu Federation, and *Hachidan (8th Dan) European Samurai Ju-Jitsu / Aiki Society. In his many years of studying Martial Arts, John has also obtained Blackbelts in SHORIN RYU KARATE, WADO RYU KARATE, and NINJITSU. Since Hapkido and Aiki Jujutsu are part of the same linage, John quicky obtained his 4th Dan in Hapkido through the World Kido Federation. John continues to provide World Class training here at Hapkido Fighting Arts.
- UNITED STATES MARTIAL ARTS HALL OF FAME, Instructor. 2021
- UNITED STATES JUJITSU FEDERATION - Senior Rank Examiner Certification
- Master Level Rank Examiner, USJA (Jujitsu)
- Menkyo Shihan (COMBAT KI MASTER), Juko - Kai International Ki Society.
- Menkyo Kyoshi (Full Instructor Certificate) DAI YOSHIN RYU KEMPO-JUTSU
- Menkyo Kyoshi, KOKUSAI SHINJO-RYU IAI-JUTSU / KEN-JUTSU KUMIAI (Samurai Sword System)
Senior Instructor Jose Figueroa
As a 5th Dan, Jose has been involved in Martial Arts for 5 decades. Through most of his life, Jose has been involved in Tae Kwon Do. He has also spent many of his years training in other disciplines of Martial Arts. Jose started his Martial Arts journey in 1973 with Kempo Karate and through the years he has also studied and practiced Judo, Aiki Kai-AiKido, Aikido, and Hapkido, participating in many organized demos, and tournaments. Jose represented USA at an international meet, sparring in Munich and Frankford Germany for Grand Master Kwon Jae Hwa's 25th anniversary.
To this day, Jose continues to train full time at TKD and Hapkido, supporting organized demos, participating in tournaments- open, international and domestic, and attending various seminars.
As a Tae Kwon Do Master in 2022, Jose started his own school, "Traditional Tae Kwon Do & Self-Defense System", located within Hapkido Fighting Arts where he continues to provide training and guidance through his Martial Arts.
Sah Bum Nim: Traditional Tae Kwon Do & Self Defense System
2nd Dan Hapkido - World Kido Federation
NIDAN (2nd Dan) - USJJF and USJA organizations
Life Member - United States Ju-Jitsu Federation (USJJF)
Life Member - United States Martial Arts Federation (USMAF)
Information and Special Events
Instruction on how to sew patches on DoBak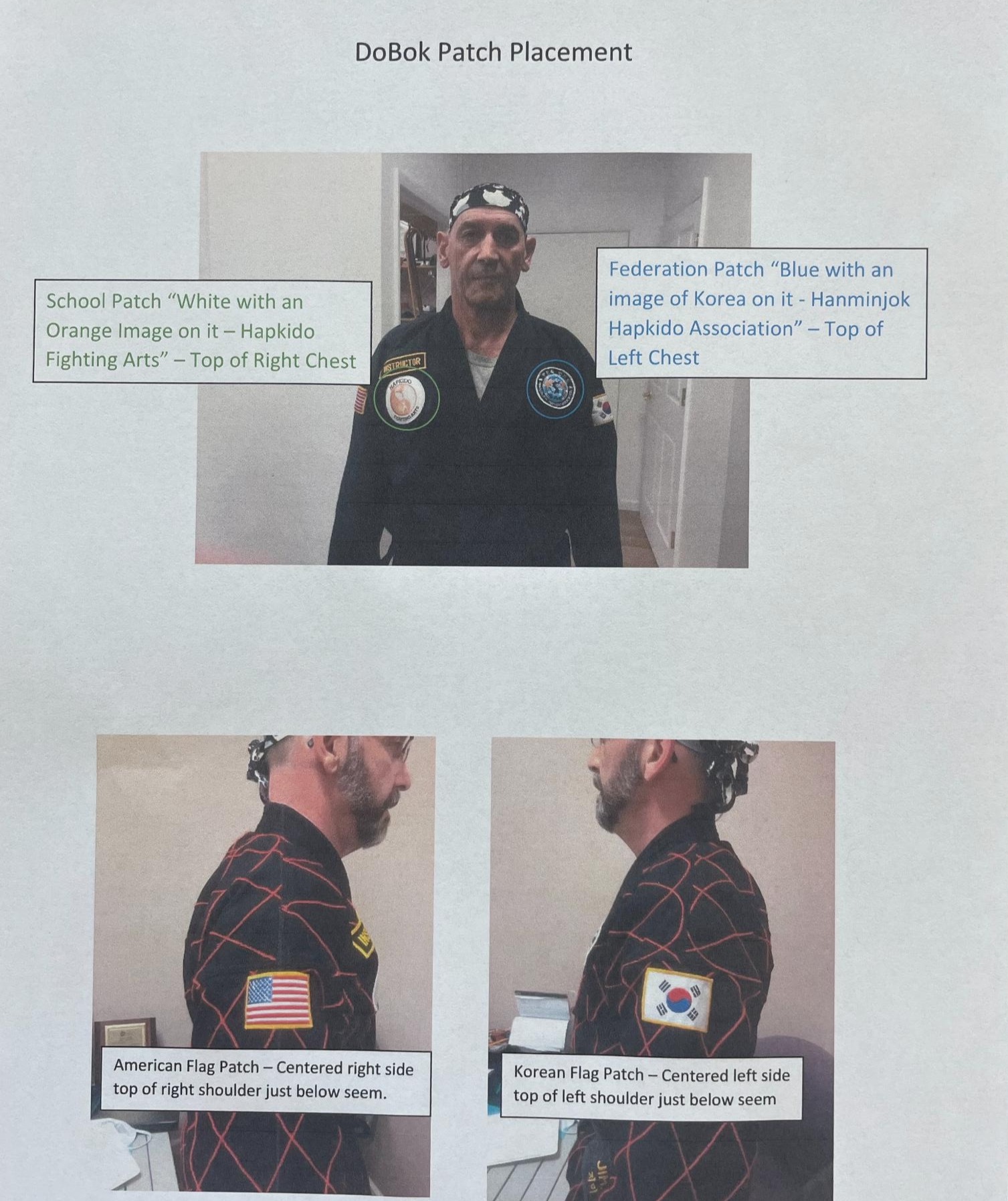 Monthly Martial Arts Classes
We have classes four times a week. This price allows you to attend as many classes as is offered each month.
Private Lessons
One on one Martial Art lessons with the Senior Instructor. A quicker way to improve your Hapkido Technique.
Gift Certificates
Gift Certificates available upon request. Perfect for the Holiday season.